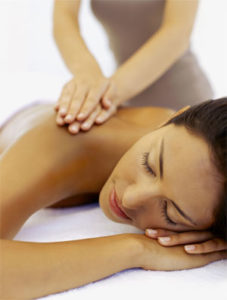 Therapeutic sports massage is a type of massage technique that focuses on treating soft tissue aches, pain and injuries that are associated with recreational activities. Massage can reduce muscle stiffness and improve relaxation by reducing heart rate and blood pressure.
One of the key benefits of Sports massage therapy compared to other modalities is its ability to target muscle-tendon junctions. A 2010 study in the journal of Strength and Conditioning Research found that even a 30-second massage improved hip-flexor range of motion. Another study conducted by Margaret Jones, Ph.D. of the American College of Sports Medicine, demonstrated a notable trend toward decreased muscle soreness in the athletes who received massage either before or after exercise.
Three specific principles are vital to understanding what type of sports massage to apply to an athlete at any given time. I call these principles the "when, what and why" of sports massage..
WHEN: A sports massage is a good choice if you have a specific problem—a tender knee from running, for instance. It is also a good idea to see a movement therapist, who can help you identify and correct the movement pattern that might be causing your injury in the first place.
WHAT: The therapist generally focuses in on the problem area—a frozen shoulder or pulled hamstring, for instance—rather than giving you a full-body massage. As an aside, sometimes men who are new to the spa are more comfortable getting a sports massage because it sounds more masculine.
WHY: Several reasons:
1) Injury Prevention (One of the best reasons to get a sports massage is to help your muscles, tendons and joints move through their proper range of motion and stay in optimum shape.)

2) Pain Reduction (Massage has been known to reduce pain from recovering injuries or tight muscle areas. Massage promotes proper healing of scar tissues and can provide a soothing effect on injured areas.)

3) Relaxation & Focus (Sports Massage can help decrease stress and increase focus, putting you in a good psychological state before your next race. The brisk movements of the massage can also leave you feeling invigorated.)

4) Post Event Recovery (Massage can help hasten the healing and recovery process after an intense race by dissolving waste fluids such as lactic acid.)
As you can probably tell, understanding sports massage is never as simple as learning one technique or type of modality … or just "working deep." A sports massage therapist who understands the three key principles of sports massage should be able to apply the appropriate treatment at the appropriate time.
*               *               *               *               *
SOURCES:
https://www.massageenvy.com/massage/massage-types/sports-massage/
http://www.massagetoday.com/mpacms/mt/article.php?id=10712
https://www.tripsavvy.com/sports-massage-3090277
https://www.active.com/triathlon/articles/why-you-need-a-sports-massage?page=1
IMAGES: